I was lucky enough to get the FXR with a fat rear end in it already … however this has caused all sorts of issues with clearance for a rear mudguard and nothing I have will sit over the rear tyre and still squeeze into the frame. I didn't want to do the whole small mudguard thing and so whilst playing around with the bike I decided to junk the whole mudguard idea and instead go for a tail unit instead which should give the whole bike a more aggressive look. Enter a fibre glass unit from evilbay. Far too narrow for the American bottom sized frame so it was cut up the centre and re fibre glassed with strengthening plates. Once I'm happy with the strength of it it'll be time to pretty it up.
Seen below as I've started peeling off the cardboard 'mould'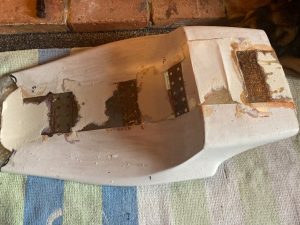 Hours of filling and shaping (stupidly in the garage as it was so cold ….. and covered everything) and finally it started to look like it might actually work … time for paint. I went for the same gun metal grey as the XS was being sprayed in both for simplicity cost and I actually well love gun metal grey.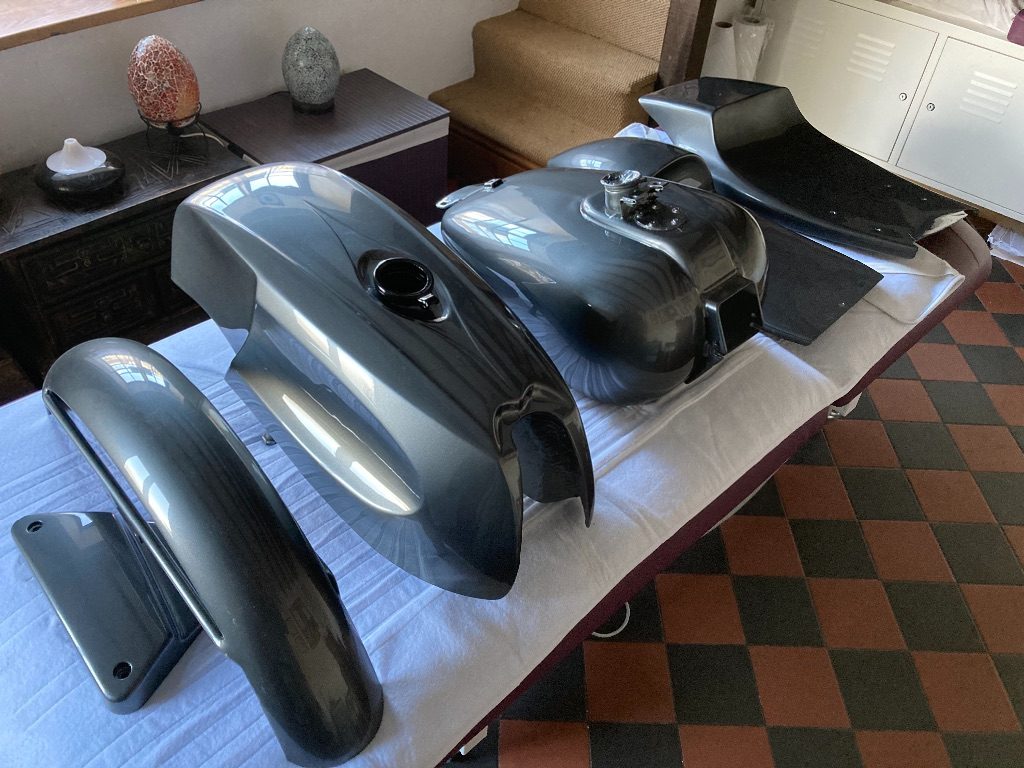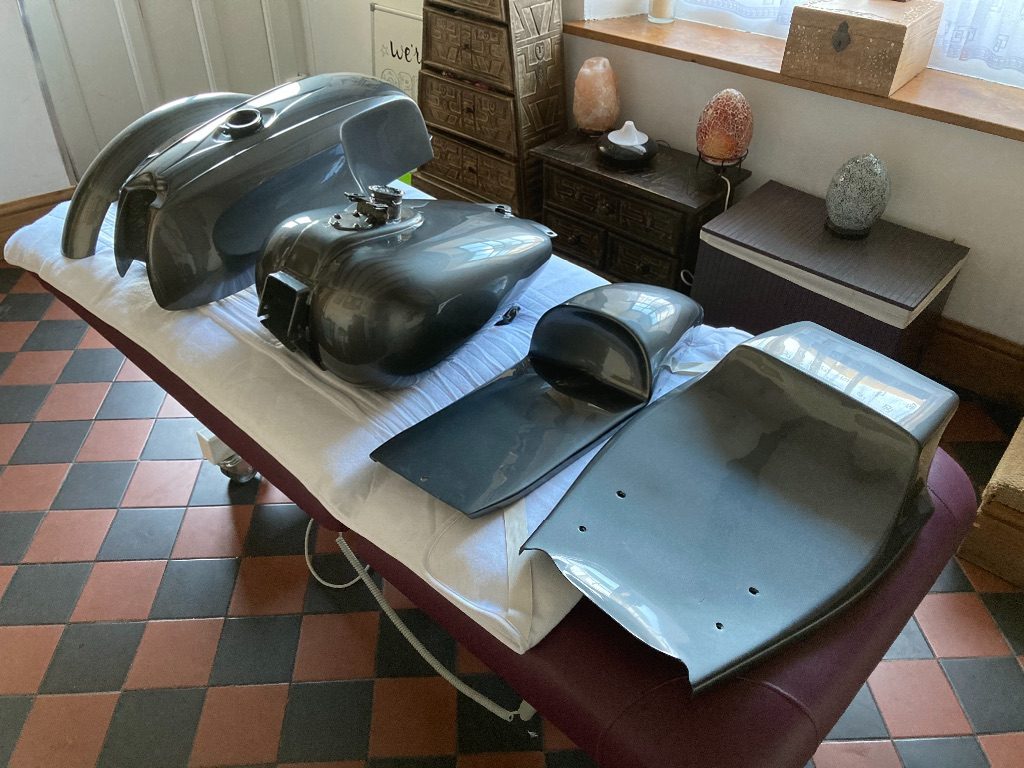 After receipt of the paint the centre console (also painted) was reunited to the tank with it's new digital rev counter mounted. It looked a bit bland so I added a splash of carbon fibre to perk it up a bit.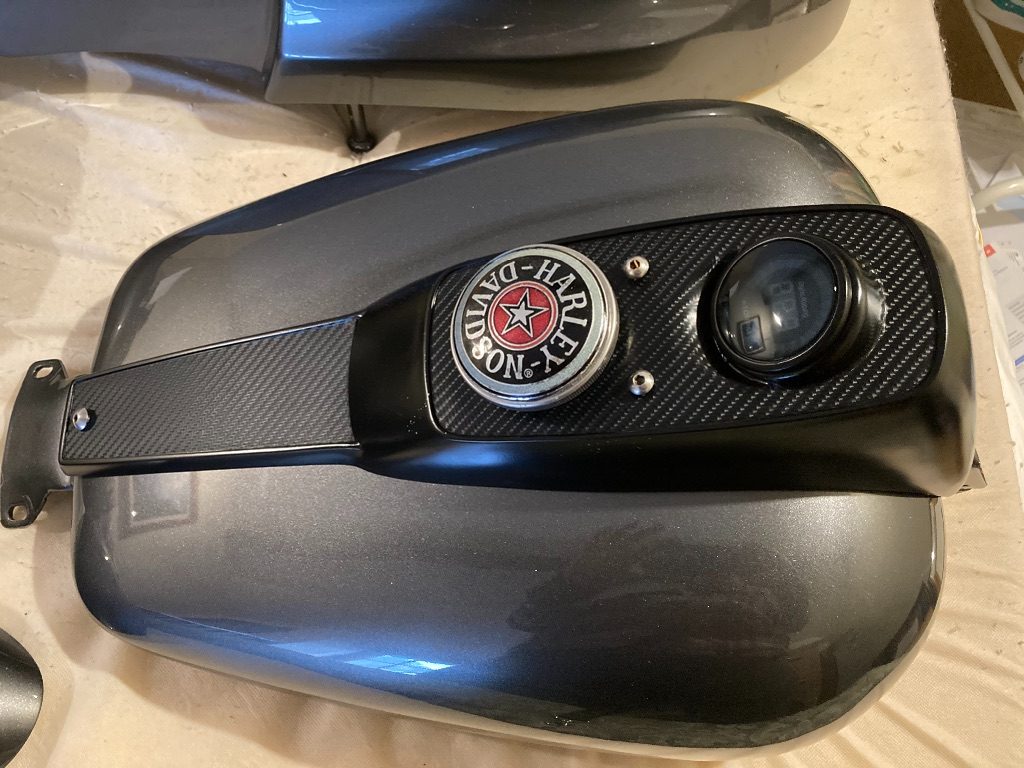 Time to address the seats (need to do the XS too). 1mm metal bought and shaped, foam cut to suit and cap in hand to my lovely daughter to fire up her sewing machine to make the cover .. still more to do – watch this space.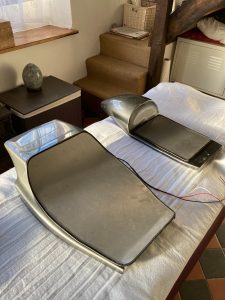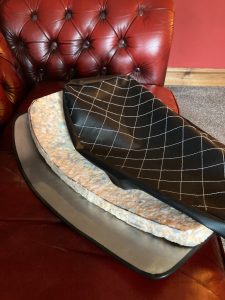 the rear of the Harley has the indicators fitted into the frame tubes at the rear. So without cluttering up the rear with lights and number plates – where to put the rear light/ brake light?
New seat …. not much more to do now … just need the engine back (looking pretty)