Showing all posts by Mac McConnell
It pays to have a talented daughter – bored and in need of a few quid she decorated dads leather jacket!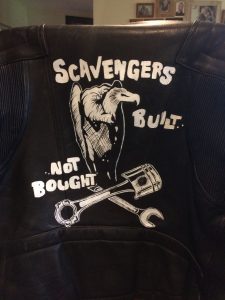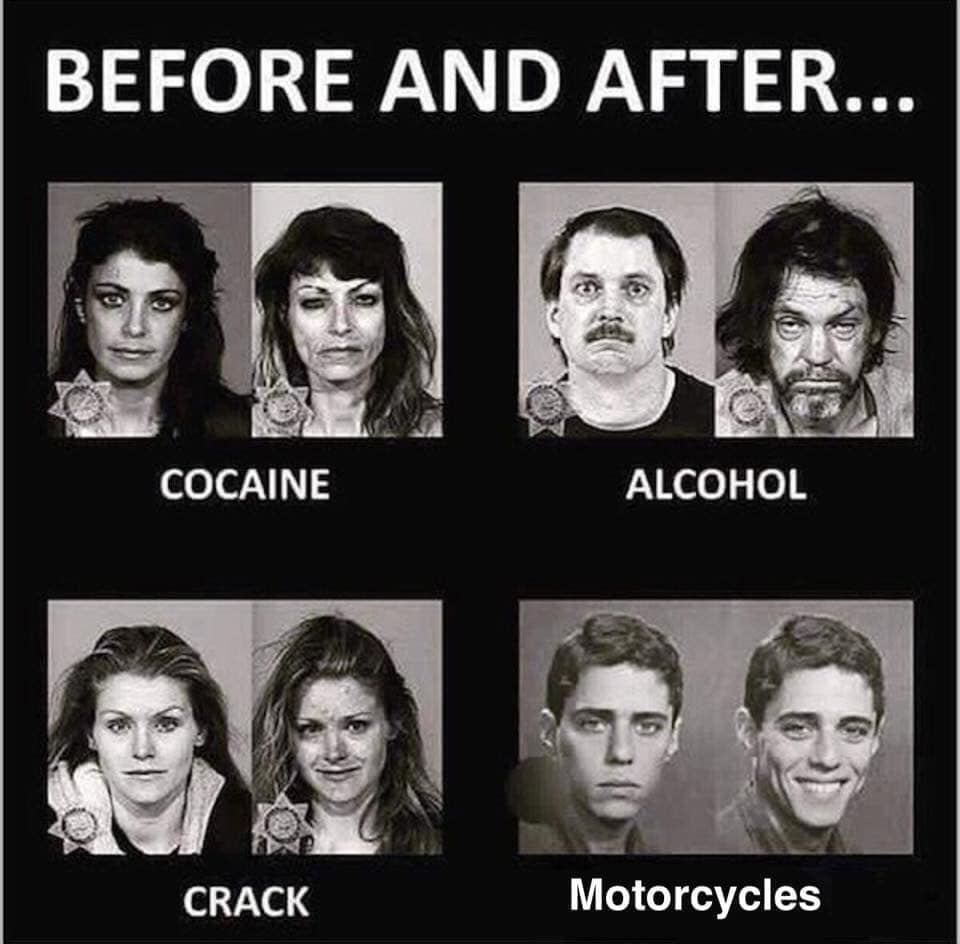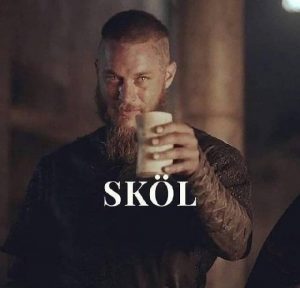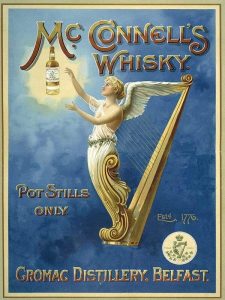 The XL is probably the favourite to go to make a little room – any offers?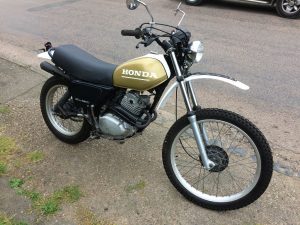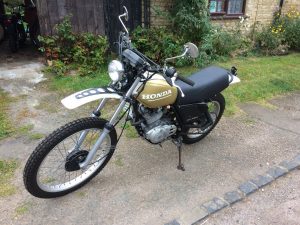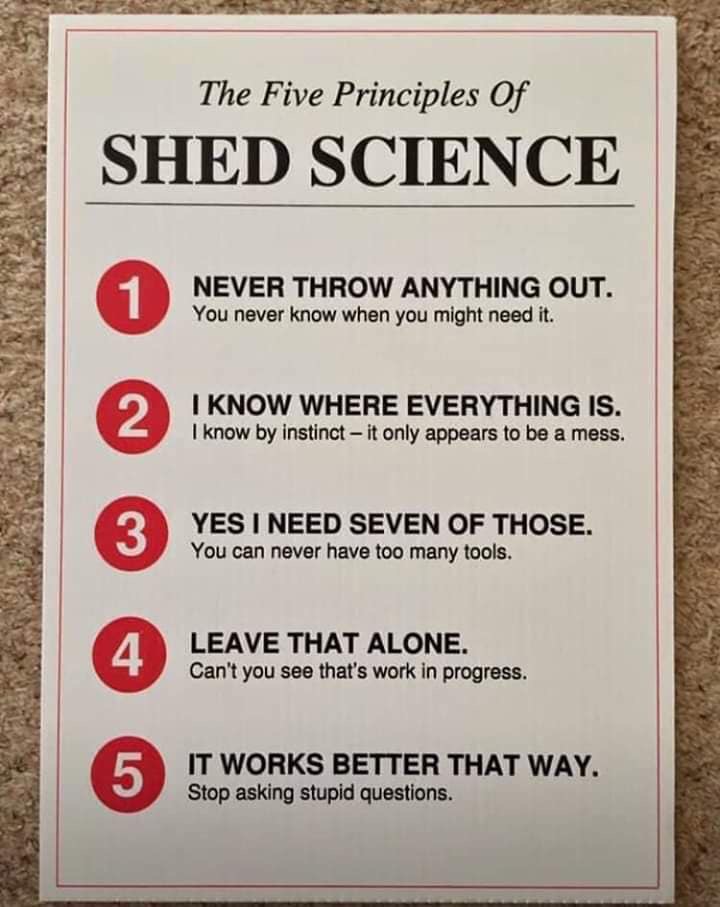 My boy has come of age and has bought his first bike, we've been out together so that he can learn the ropes. Who knew that you could have so much fun at 30 mph (?)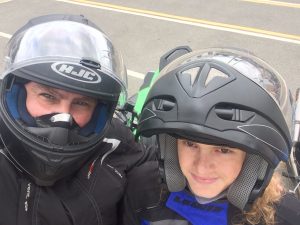 Took some time to pull out a few bits for the XS café racer project. Good friend John Slenzak took my old wheel rims and laced them up to the old TLS hub. Loads of work still to do but at the moment we're just gathering together bits from here and there so that we can hit the ground running when time permits.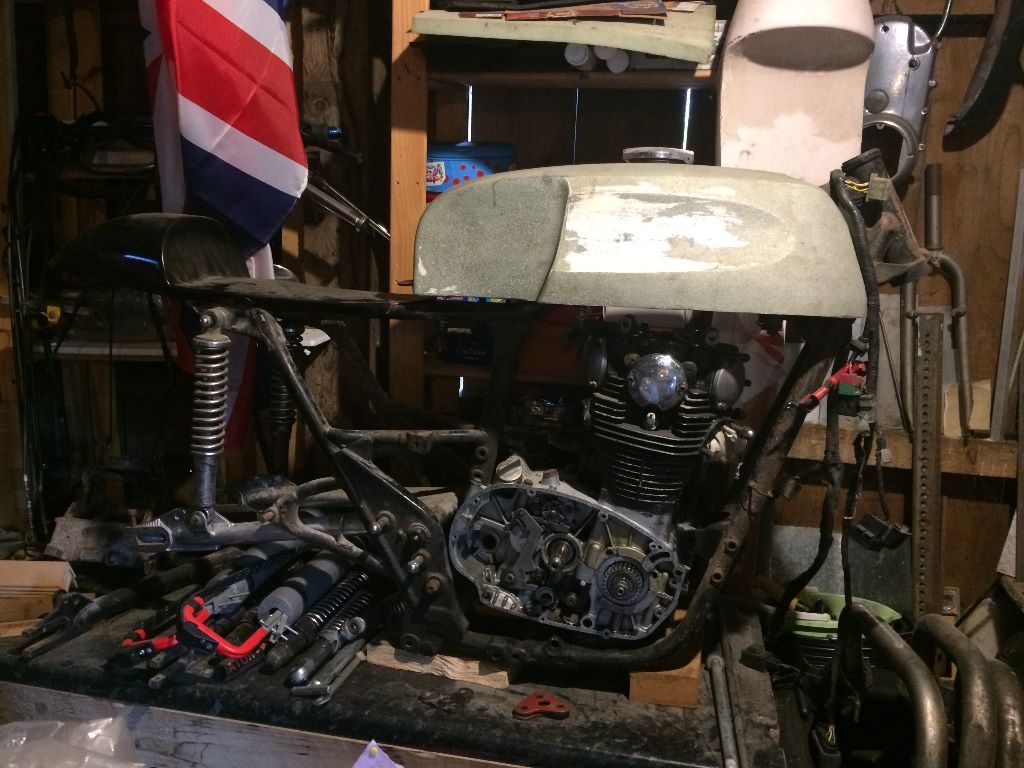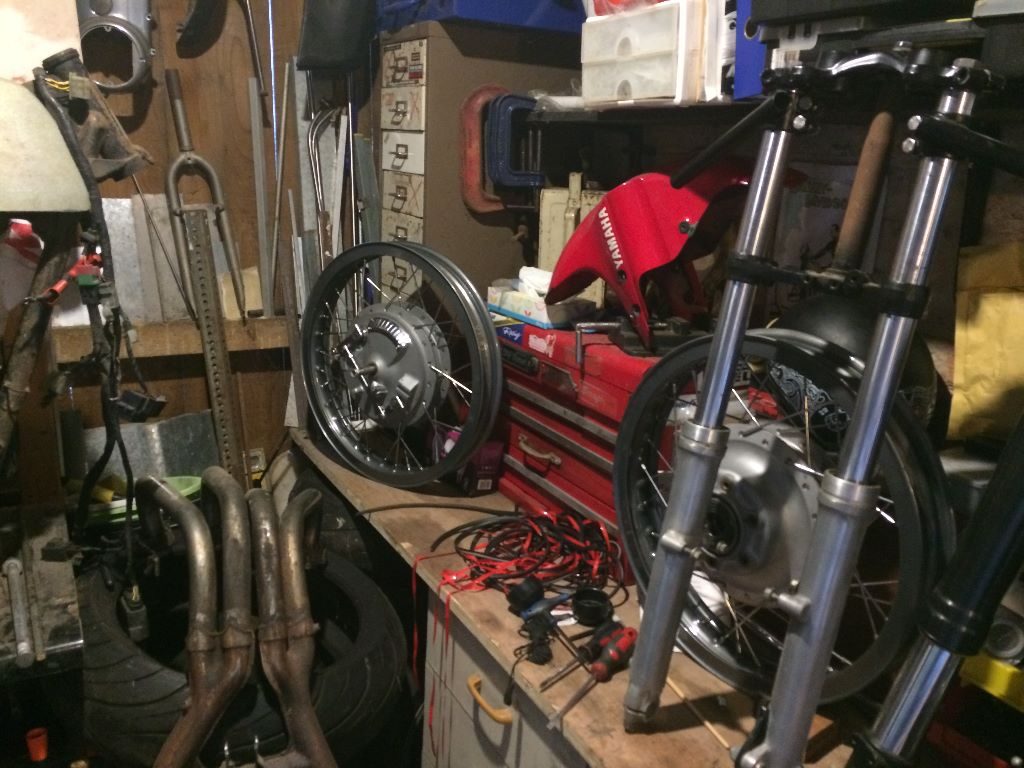 A big sorry to those of you who've been logging in to see what we've been up to …….. truth is that a new job further afield has meant the day to day drudgery has taken over any 'free time' to spanner.
We do have a couple of new projects plus its time to re visit some of the part complete / basket cases.
We have had to have a re-think about the number of bikes in the garage as it's now impossible to get from one side of the 'shed' to the other.