I don't have a seat kicking around and don't feel like making one, I will at some point but not this time, I'll check out eBay and see whats going like a budgie…cheep.
Loads to choose from, quite like some of the Chinese offerings but the flattish ones are all geared up to look like cafe racer style, what I would really like is something similar to an MTX50 seat, flat and rides over the tank by a few inches, very simple.
I have looked at too many seats and I'm getting bored, I'll just get something I like the look of and worry about how to blend it with the tank later, my choice is from a 2016 Yamaha Tracer 700, taken from a showroom bike, 35 quid delivered and it's mint.
There it is in all it's glory, I have roughly cut a few cross braces from some left overs from a guttering job I did for my mum, thats all I could find, this gives me some idea of how to make a sub-frame.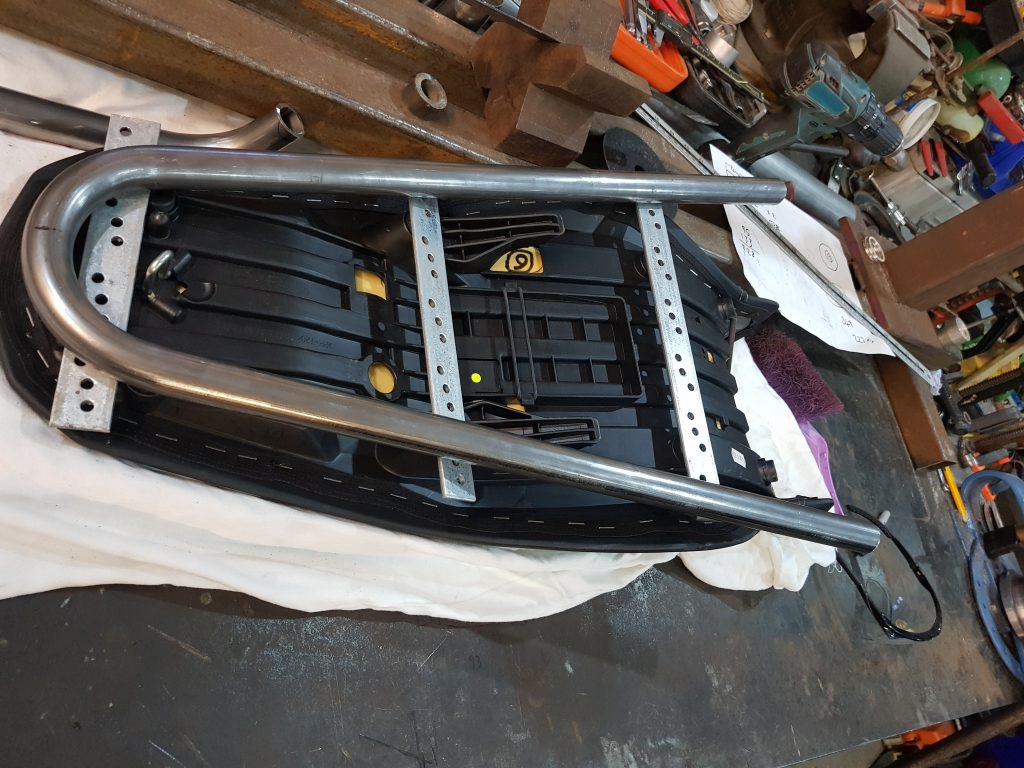 I bent a length of tube very simply just to see where to go with this, starting to look like a fit.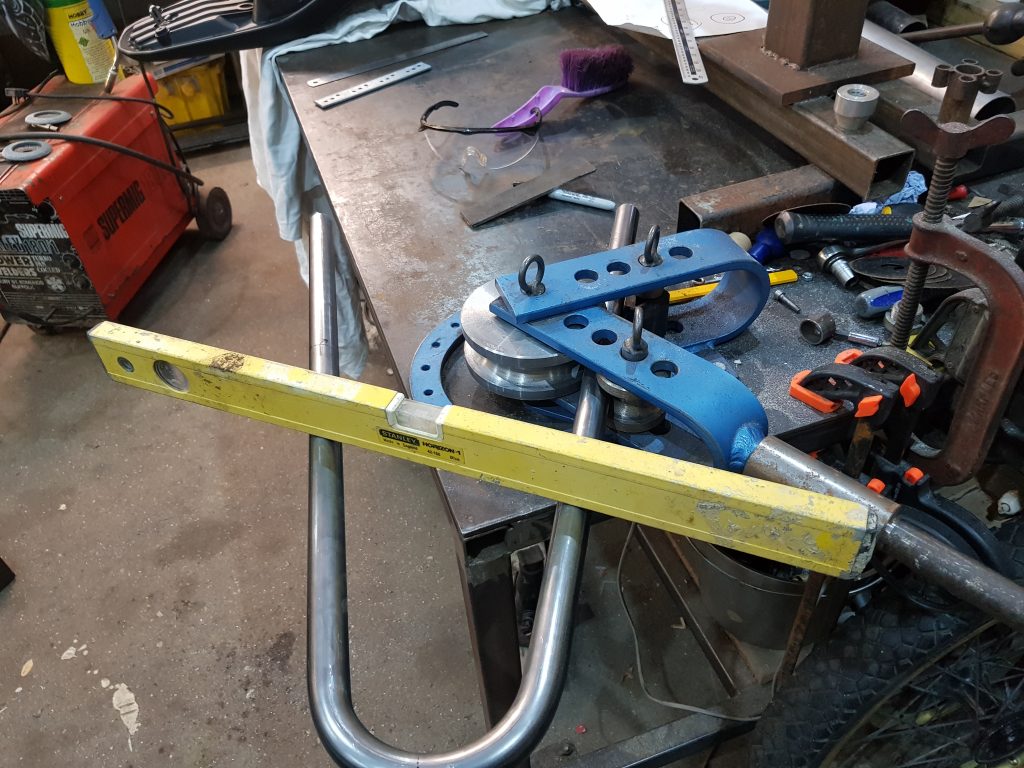 A few tweaks on the bender and it's starting to take shape!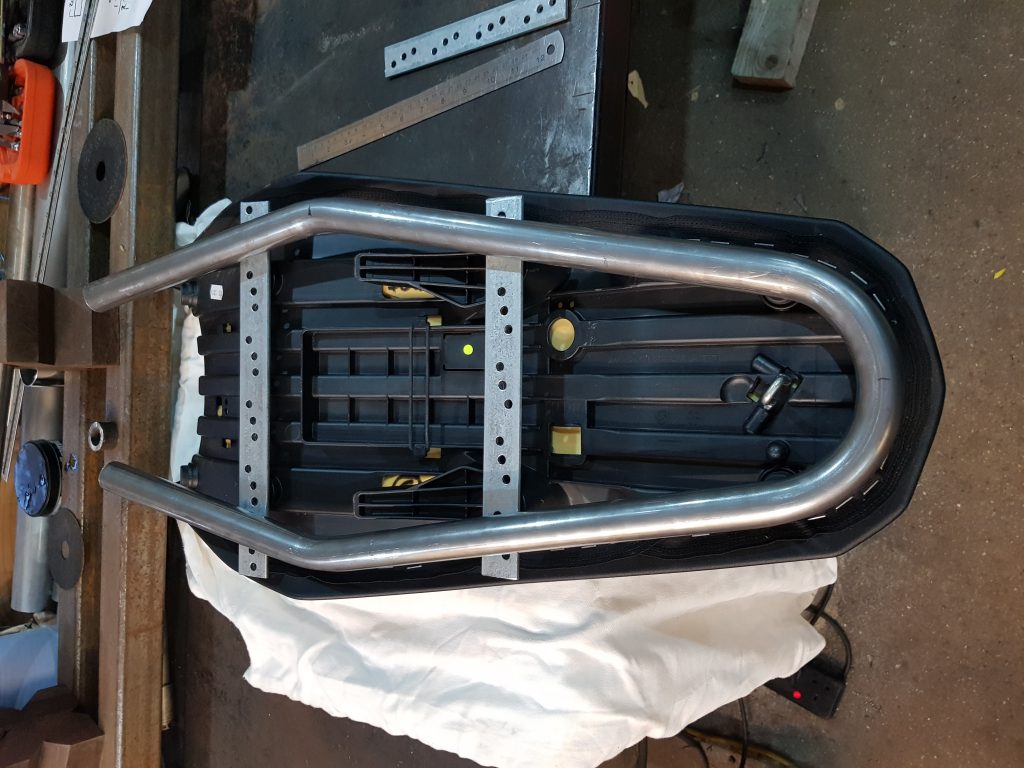 Looks pretty tidy.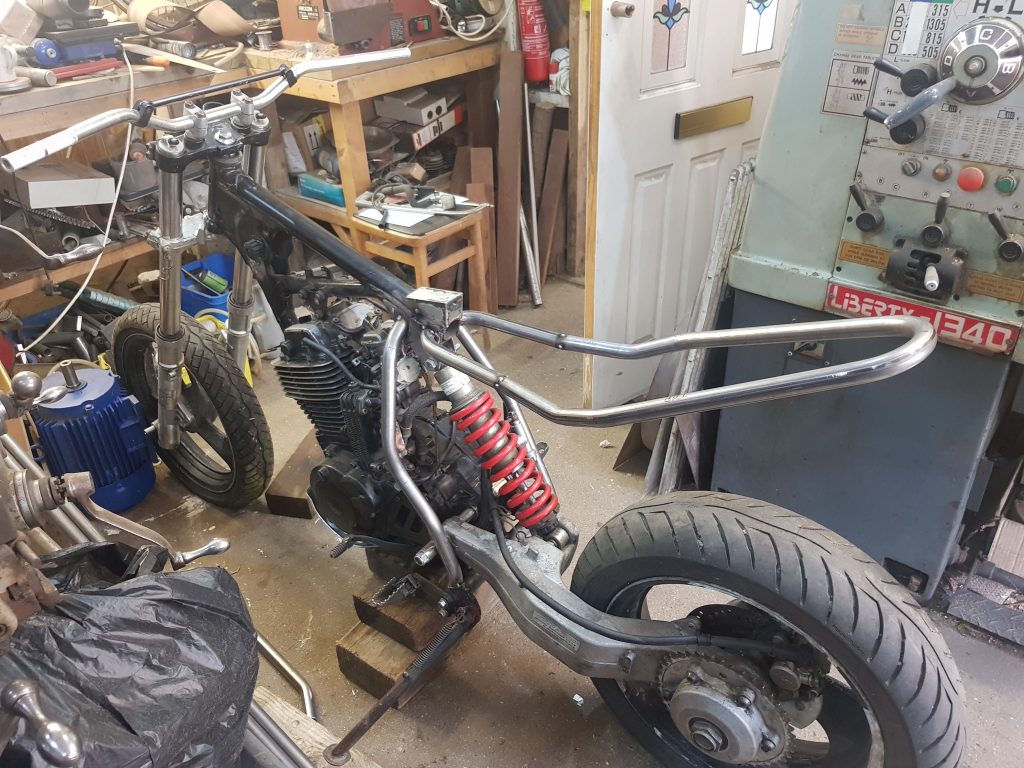 There it sit's, I used some engineering string attached to the centre of the handle bars and lined that up with the centre of the rear tyre so I could eye up where to weld the subrame, the technology we use is mind blowing.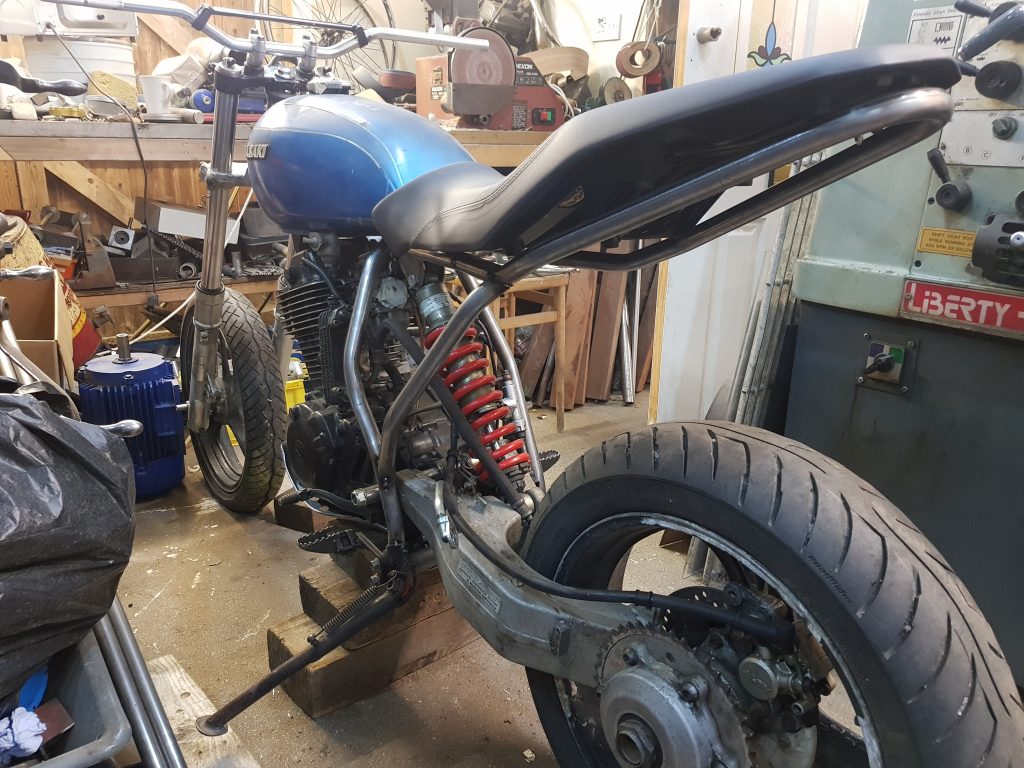 Starting to look alright, need to make another brace for the right side, feels odd to make the braces differently but this is the first single sided swing arm bike I have built.