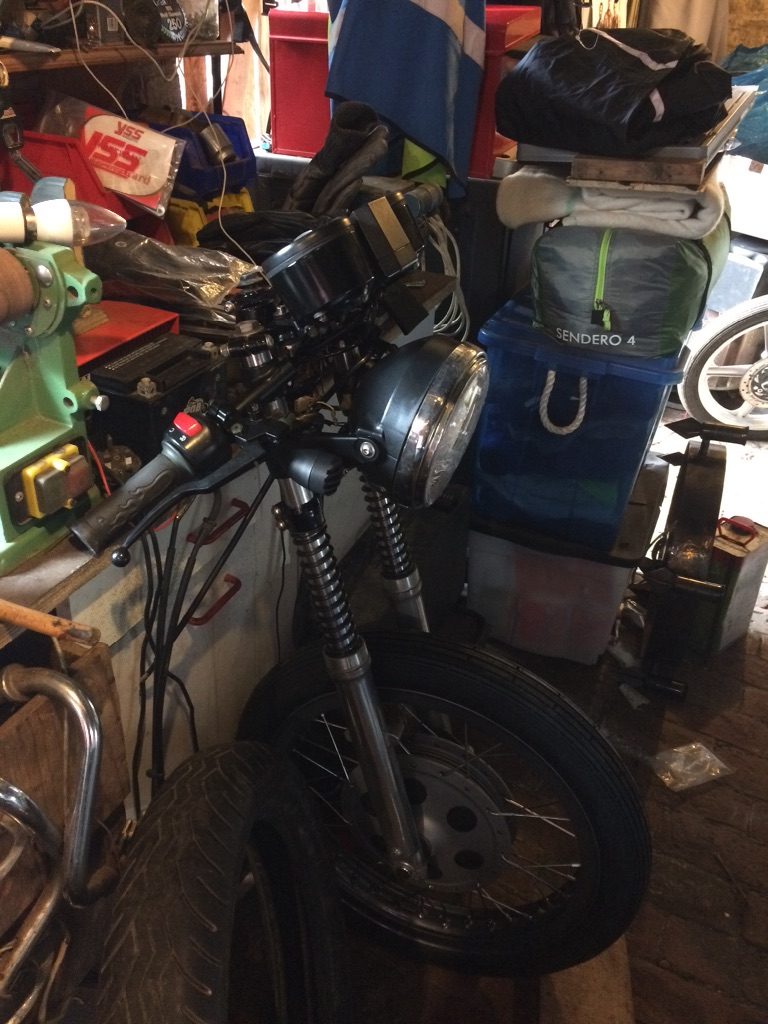 Finally began work on the cafe racer that's been sat at the back of the garage for years. Bought some deep rimmed hoops and had them laced to reconditioned hubs. Thought it'd be nice to put an old drum brake on the front for a real cafe feel.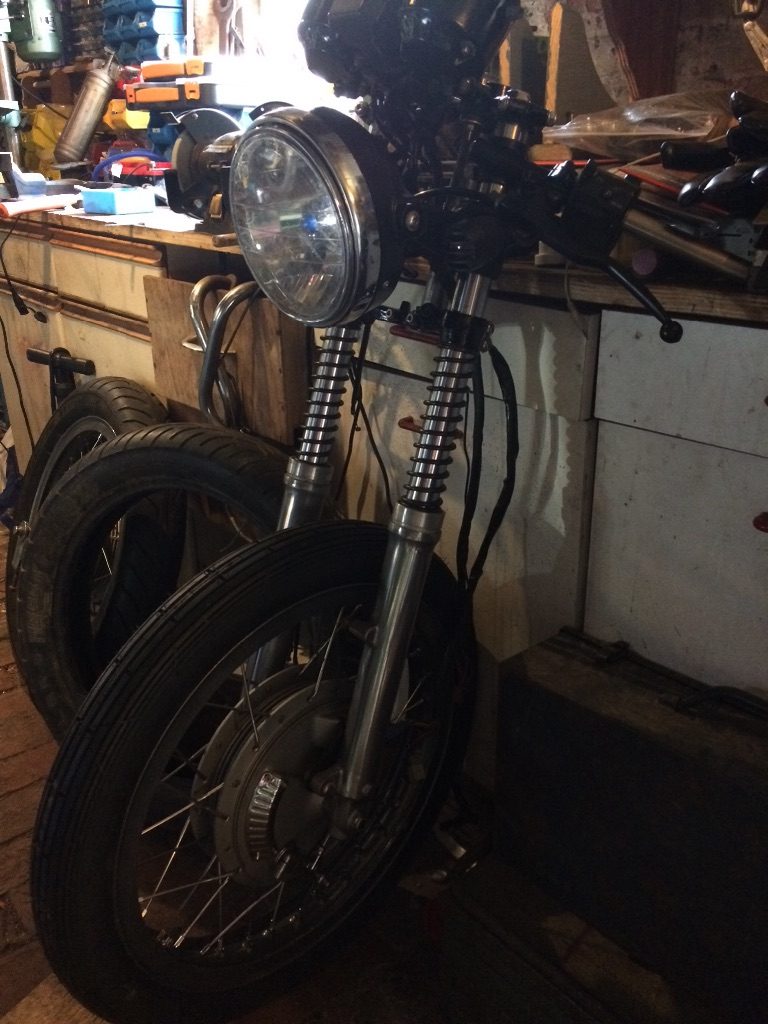 Shaved the front forks to suit the drum and reconditioned them and also added external springs to give it a period feel. Stripped and repainted the yolks and clocks and dug out a pair of drop handlebars. Had a full set of R6 bar switches etc and as this bike will need to go through an SVA then it'll need indicators and the full works so these should do fine and give the bike a more up to date feel.
New headlight, headlight bracket and indicators finish off the front end. Now looking for a (cheap) ally period mudguard to go over the olde ribbed tyre.