The tank Mac was going to use for this project was from an earlier xs650 and had the recesses in for the earlier badged tanks – so Heisenburg kindly offered up the tank off his Xs project.
Got the tank home and began getting rid of the rather fetching   lime green paint.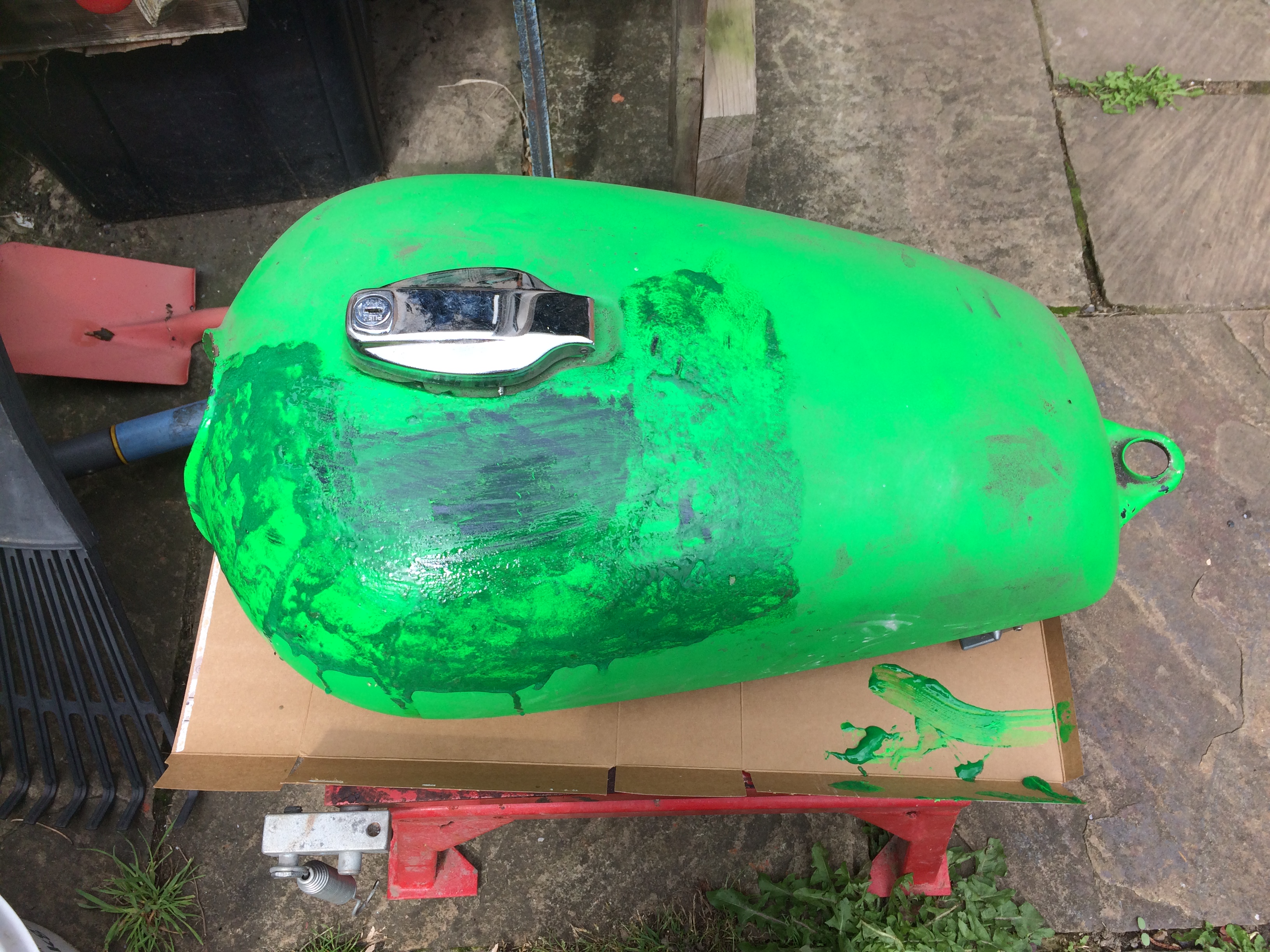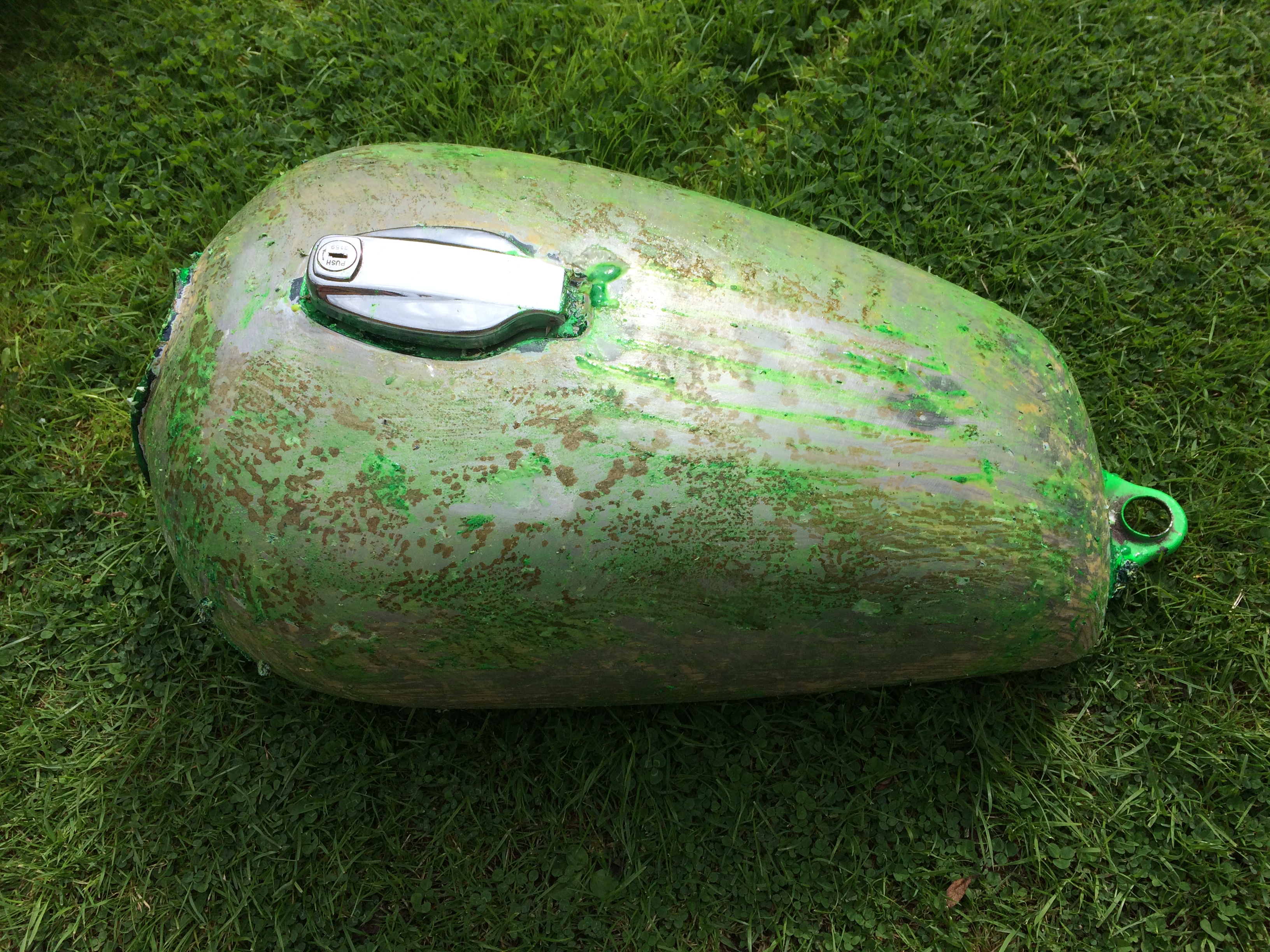 Problem now was that the key was lost and I didn't want to butcher the cap to get it off. Enter Heisenburg the "locksmith" ………. less than 3 seconds it took him to open it…….. 'gone in sixty seconds' ………. amateurs!!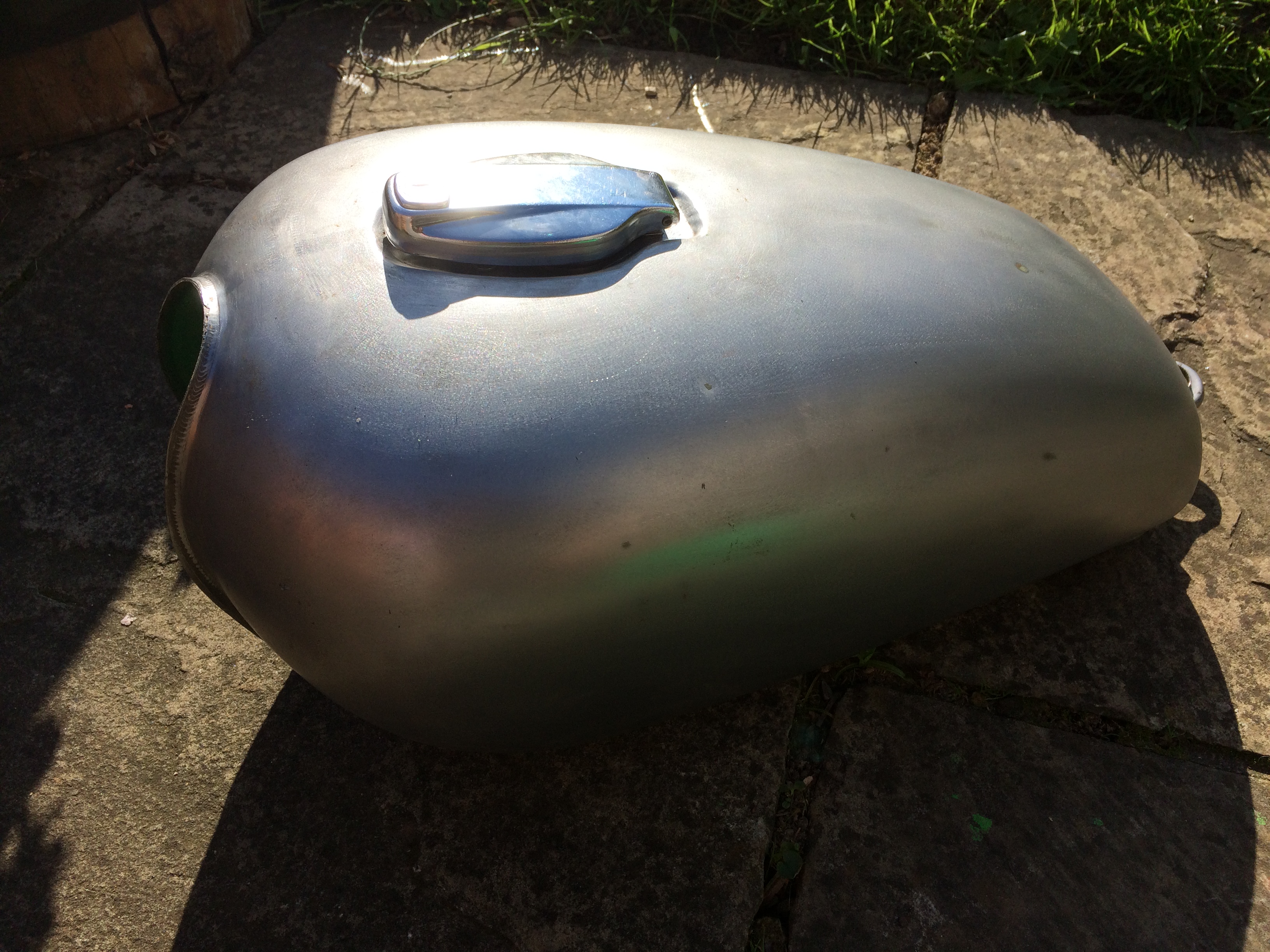 Paint off ……. now to replicate the "rust effect" perfected on the Yamaharley  which had all the 'experts' baffled …………….. that'll be leave it out in the rain then!!