The Yamaharley was all done ……….. time to fire her up ……… and ………. wheres the noise?
So a trip to Wolfy with a newly acquired 'race can' to replace the road unit.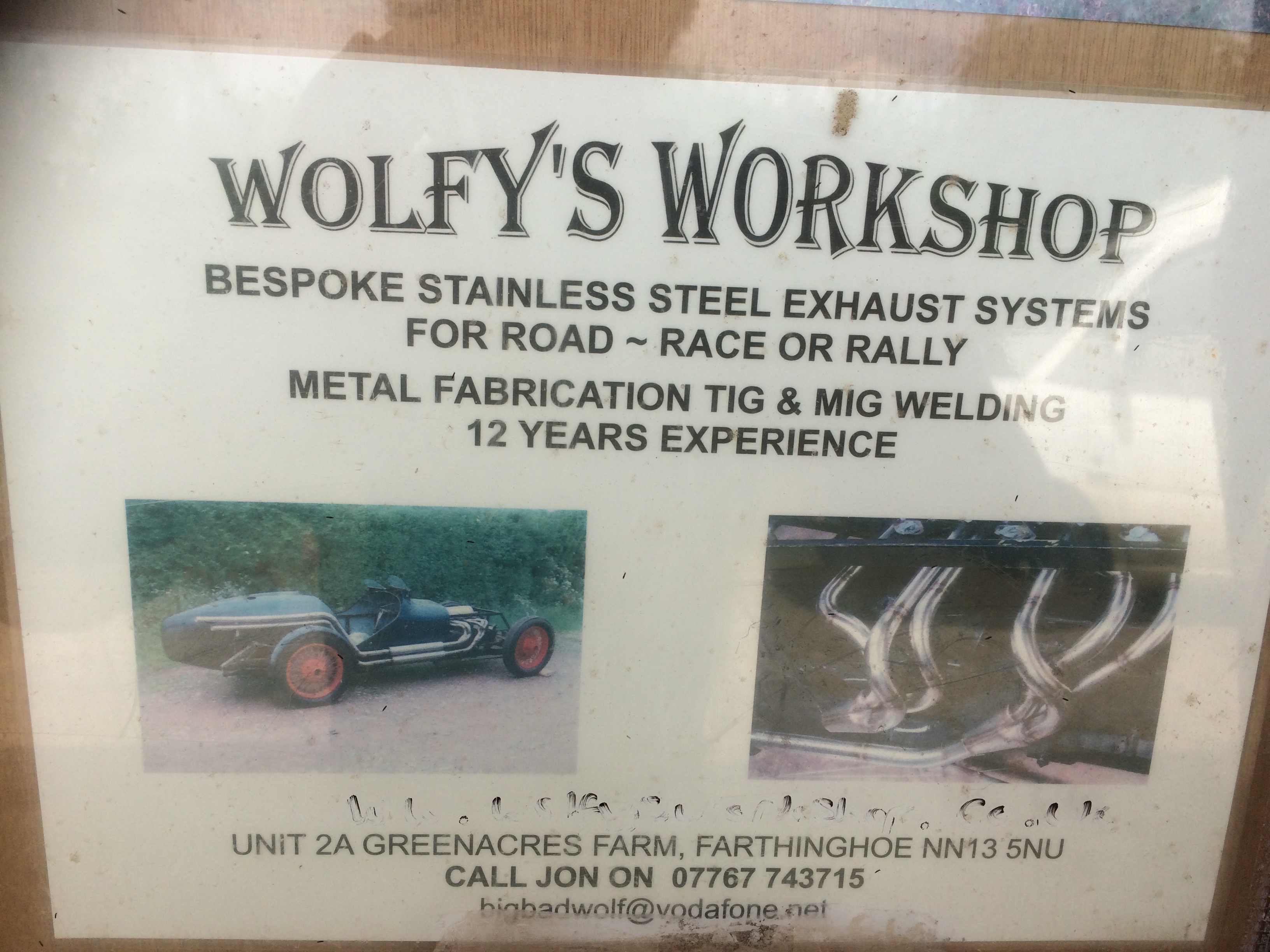 Off with the old and mod the new. Wonderful to see the bright white light you get when cutting Ti!
And … hey presto!!!!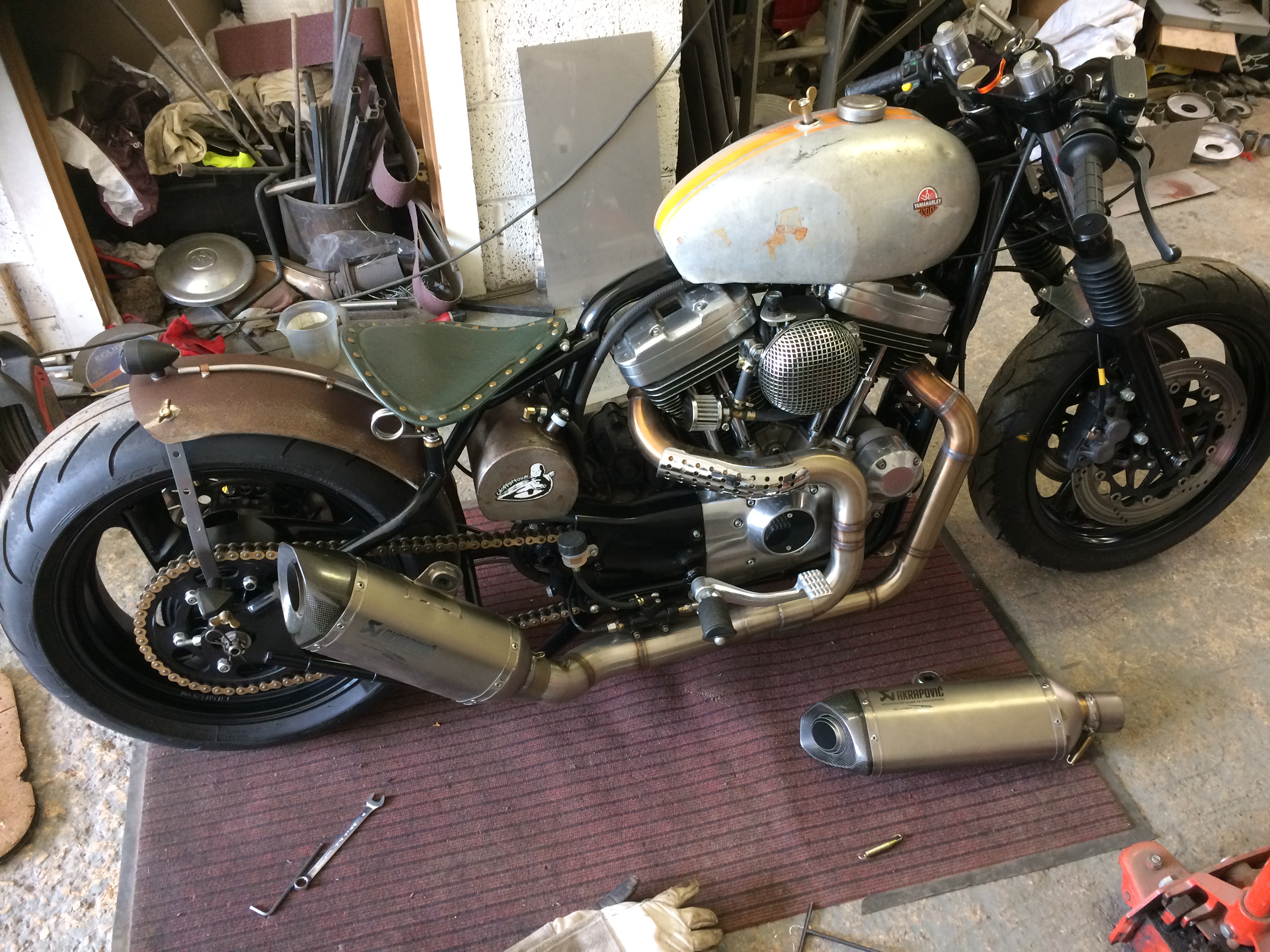 Got to be honest …. it's not loud, more a low grumble but the old girl feels like she can now breath!
Whilst at the shop I spotted an old friend –  hiding –